About Oklahoma Sonography Society
In the years since the OUHSC Sonography program's inception( back in the 1970's), a few different ultrasound societies have tried to start-up with some initial success, but none really stood the test of time. As the reputation of the school grew and Sonography became a more popular modality, it was apparent that OKC was lacking a local ultrasound society. As OKC became a hotbed of ultrasound activity, the idea of a local society was always lurking but no society was ever established. Finally, in the year 2000, a group of dedicated sonographers came together to form what would become the Oklahoma Sonographer Society (OSS). The OSS was established so sonographers would have a place to broaden their scope of practice, learn new advancements in the field and have fellowship with peers. After a few years, the OSS expanded their membership base to include Tulsa sonographers. Thanks to OUHSC, we are able to broadcast our live meetings to Tulsa.
The OSS meets on the second Tuesday of the months of January, March, May, July, September, November. We provide a light dinner at each meeting and approximately 2 CME's per meeting. We strive to offer diversity in our topics and to provide information that is relevant to our members. In fact, most of our speakers are local physicians who are considered experts in their field of interest. We also try to announce local job openings and partner with the program directors and clinical director of OUHSC to pass along any relevant announcements or information that may be of interest to our sonographers. Since beginning in the year 2000, OSS has evolved into a strong network of sonographers in the OKC, Norman, and Tulsa area. In an effort to expand our reach, provide easier access to upcoming events/information to our members, and to streamline processes (dues payments, meeting RSVP's, etc), we established this website and our Facebook group. It is our intent, that this website is used to pass along relevant information and to act as a forum for our members.
Meet your 2019-2020 Oklahoma Sonography Society officers!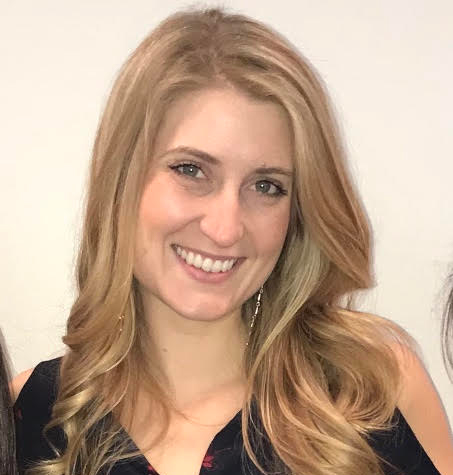 ---
Jenny Gilmore
President
Oklahoma native: born and raised in Bartlesville, moved to Norman to attend college in 2005, and graduated from OU in 2009 with a BS-MIRS. I have been employed at Perinatal Center of Oklahoma for 8.5 years where I specialize in imaging high-risk pregnancies and supervising clinical staff. Currently I am the President of OSS and have held a position/membership since 2017. Interesting fact- my mom and dad are also sonographers- it's in my blood!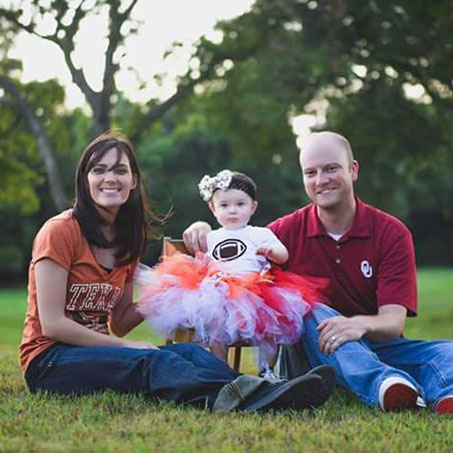 ---
Thomas Dickey
Vice-President
I'm a California native, although I have lived in Oklahoma longer than anywhere else, so my wife says that makes me an Okie. I graduated from OSU-OKC in 2015 with an A.A.S. in Cardiovascular Sonography. I've worked at Heart and Vascular Specialists of Oklahoma since October of 2014 and started moonlighting at St. Anthony's Heart Station in March of 2018. I have a passion for learning and passing that knowledge onto those that have a similar thirst for learning. I hope to channel that and build off of the great work of the amazing society officers that have come before us to expand this society into an essential destination for Oklahoma sonographers.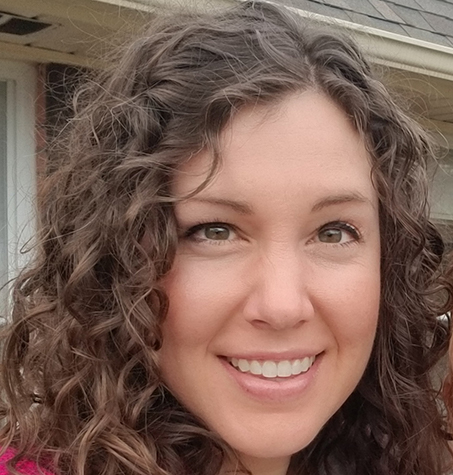 ---
Alison Berger
Secretary
I have grown up in Oklahoma all my life, but love exploring and discovering other places. This is probably why I have come to love ultrasound the way I have. The body is a huge puzzle to explore and one that you are never through studying. Ultrasound is the way I am getting to do it. I first completed my Bachelors of Nutritional Science at Oklahoma State University. Next, I was honored to go to Moore Norman Technology to get my Associates in Diagnostic Ultrasound graduating in 2008. I can do all kinds of Ultrasound except Echo, so still room to grow and from what I understand it would be in a big way. I became involved in the Oklahoma Sonography Society in 2013 and I have been honored the privilege of being an officer for OSS these past years. This year I am continuing my role as the OSS Secretary. Currently, I work for OU Medicine mainly with the Cardiovascular department.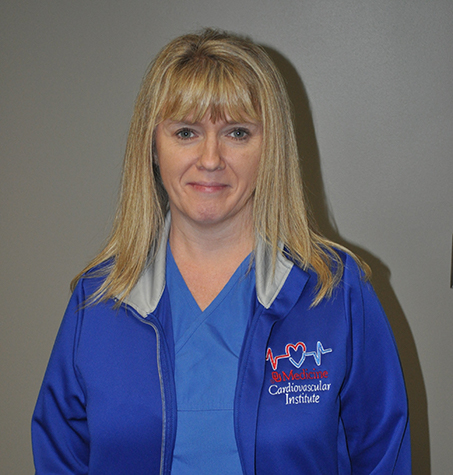 ---
Kristy Marshall
Treasurer & Assistant Secretary
My name is Kristy Marshall. I have been in the field of cardiac ultrasound (Echocardiography) for 20 years now. I am the Adult Echo Lab manager at OU Medicine, Inc. and have worked at OU Medical Center for 10 years. When people ask me why I chose the field of Echocardiography I tell them that my mother had a fatal heart attack at the age of 46 that spurred my intense interest in anything cardiac related. At the time I was in school for respiratory therapy which I completed and worked in that field for a year but my passion became for the heart when I saw my first Echo being done at the hospital where I was a respiratory therapist. This was in the mid 1990's and my mom had not had the test done. I have never regretted my decision to go back to college for cardiac ultrasound and I still love it to this day. Anyone who knows me well knows that I am a tech geek as well so working with basically a computer and ultrasound to help aid physicians in understanding what is going on in their patient's hearts is basically my dream job.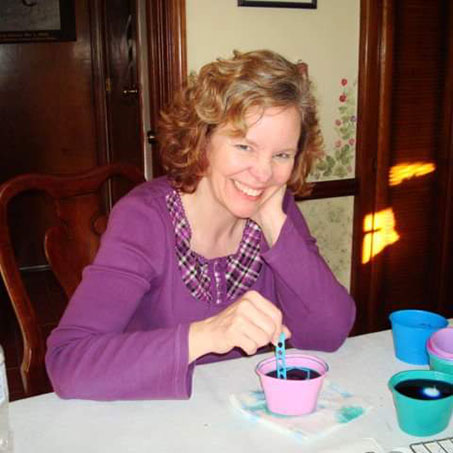 ---
Aimee Francois
Tulsa Officer
My name is Aimee Francois and I am the Diagnostic Sonography Instructor at Tulsa Community College. I began my training as a Radiology Tech in south Louisiana. For 5 years I worked at a very busy 50 bed hospital that saw a tremendous amount of trauma through its emergency department. I decided to apply to sonography school when I was burned out on call and vowed that I would "never carry a beeper again". ☹ My sonography training was through a 15-month CAAHEP Accredited program in ABD, OBGYN, and Adult Cardiac at Jackson Memorial Hospital / University of Miami Hospital and Clinics in Miami Florida. I graduated from sonography school in 1987. My credentials include: ABD, OBGYN, Vascular, Neuro-sonography, Adult Cardiac, Fetal Cardiac, and Nuchal Translucency. I have over 30 years of experience as a sonographer and I have worked in a wide variety of patient care settings; Hospitals as large as 1,200 beds and as small as 50 beds, busy doctor's offices, and slow-paced imaging centers. During the 30+ years I have worked as a sonographer, I have never been on call! 😊 For the past six years I have been the program director at Tulsa Community College's DMS Program. We are a CAAHEP Accredited program in General and Vascular Ultrasound. I have a Bachelor of Science from Nova University (now Nova-Southeastern) in Florida and a Master of Science from Northeastern State University in Oklahoma. My husband and I have 2 adult sons and 1 daughter-in-law. In 2019, my husband I celebrated 30 years of marriage! I enjoy all things in nature! Camping, kayaking, canoeing, hiking... My family and I love to travel. Our goal is to visit every US National Park. We have also traveled outside of the US quite a bit. I especially love being at the beach! Salt and Sand are two of my best friends!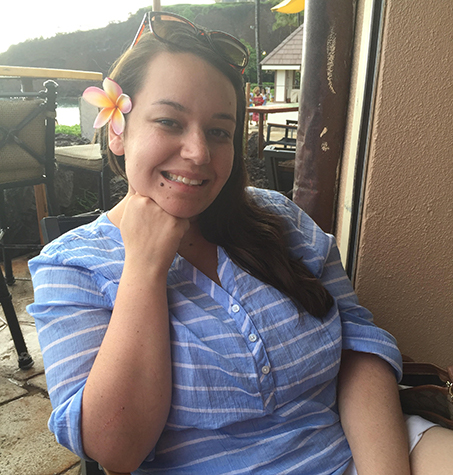 ---
Sara Hileman
Member-at-Large
My name is Sara Hileman and I am serving as a Member-at-Large this year. I have held several other positions for OSS previously including Vice President and President. My goal is to help sonographers have access to quality continuing education experiences. I am a graduate of the College of Allied Health at OU. I have been practicing outpatient general sonography at OU Medical center for five years. I love what I do and am excited to see the profession advance!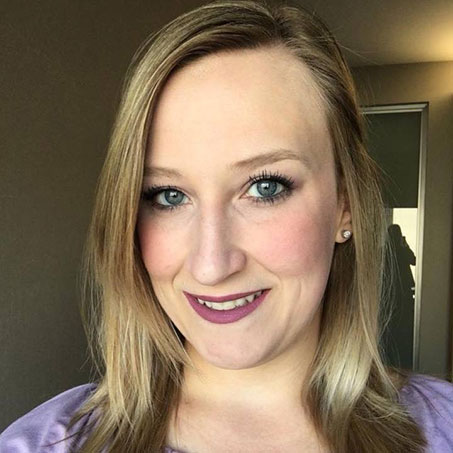 ---
Chacey Benett
Member-at-Large
I am Chacey Bennett, this is my first time to serve in OSS, as a member-at-large. I graduated from OU Health Sciences center in 2008, the first class at the Tulsa campus. For the first part of my career as a sonographer, I was in general ultrasound in Tulsa. For the last 7 years, I have been doing echocardiography at Saint Anthony Hospital in OKC. People always ask which I like more, and I really can't choose! I love both general and echo!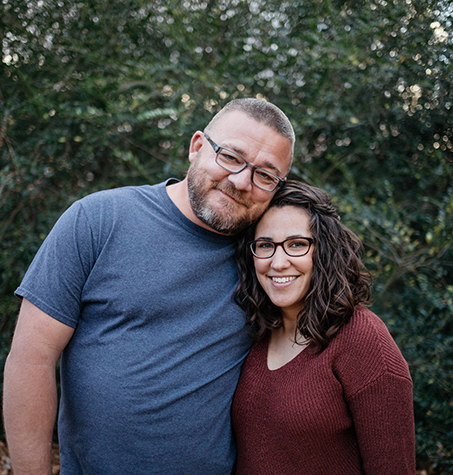 ---
Didre' Park
Member-at-Large
This is my 3rd year to serve as an officer for Oklahoma Sonography Society. I graduated in 2007 with an associate degree in Radiography. I worked as a radiographer for a year and a half in a pain management and surgery center. In 2008 I started the OUHSC Sonography program and graduated in 2011 after having our first baby and a semester off home with her. I graduated and started working as PRN sonographer for St. Anthony Shawnee Hospital, then Unity Health Center, in Shawnee, OK. I worked at Moore Medical Center for three years before leaving after the birth of my fourth child. In June 2017 I left the workplace to be home with my young children. I love serving my peers by volunteering and holding an office with OSS. My desire in being a part of OSS is to help and encourage fellow Oklahoma sonographers by fostering the growth and resources for our local state society.